How To Happy – About Us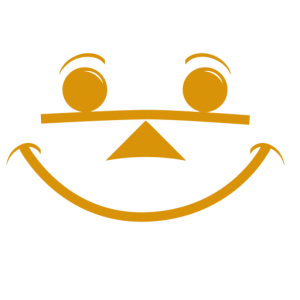 ---
Who This Site Is For
If you've made it this far, you're curious what this site is about and what it can do for you. You might be a little hesitant. You might be thinking well, I'm content, I'm not sure I need this site. I don't have any real big problems. This site is for you! How to Happy is designed to help all individuals increase their happiness through continual learning and experimentation. We all have room to improve, even if it's minor. You may not know exactly what you need right now, but there are definitely steps you can take to be happier in some aspect of your life.
How To Happy is a site where you can learn new strategies and techniques. We will continuously create resources to improve your life, regardless of where you are. Not every piece of material will apply to you, but others could change your life forever. Maybe you'll find a different mindset for viewing the world, a way to make more money, or another idea that allows you to achieve greater happiness. It's worth the time to invest in yourself!
Now, let's talk about the other side of the spectrum. Maybe you're not doing so well. You know your life is out of balance and you have a long way to go. Maybe you're miserable and don't know where to go next. Don't worry! We'll be creating resources to help you get closer to finding the happiness you deserve. It is possible, you just need the tools and resources for taking the first step. We're here to make that transition as easy as possible.
---
Our Mission
How to Happy strives to provide thoughtful and actionable insights on living a happier life by releasing content regularly. We believe happiness is the result of self-awareness, balance and a positive mindset, among a myriad of other things. Our goal is to inspire you to see life through a new lens by adding strategies and exercises to your toolset, then encouraging you to take action. We are all capable of being happier, let's work together to find the best pathways to get there.
---
Core Goals & Values
We want to create a community for individuals to improve their lives and become happier. Each of us are in a different place, but we can always grow and develop further. At How to Happy we research approaches for creating a high-quality life and share them with you. We know each individual is different and that each journey toward happiness will be different. Accordingly, we strive to build a comprehensive set of resources so you can find exactly what you need.
As we create materials, we'll keep things straightforward, actionable and as simple as possible. We'll work hard to make sure our resources are effective before we release them. Our goal is to always provide accurate and current information and we will constantly review our material to ensure this goal is met. We genuinely want to help and can only do so if we provide high-quality, useful materials for our audience.
It can be difficult to do things alone, so think of us as a partner. We are here to provide resources that will assist you in finding and developing your path to happiness. As we grow, we'll create new and innovative ways to communicate the materials and empower our audience. We want to create a thriving community of motivated, like-minded individuals who are excited to work together on improving their lives. Between our diverse approaches and providing a meeting ground for those with similar goals, we hope to give each individual the best chance at reaching their goals.
We hope to develop an atmosphere that feels supportive and approachable for our audience. We won't always be perfect, but we'll try our best. We're always open to feedback and criticism, in fact, we encourage it. Knowing our weaknesses helps us improve quickly and efficiently. We're here to listen to our audience and make How to Happy effective. If there's anything we can do to improve the site for you, please let us know.
---
 Enter Your Email Address To Subscribe
---
Who I Am
Donovon Jenson (Dono)
Why I'm here: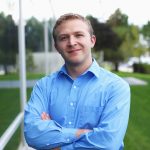 It's common to overhear individuals speaking about how much they hate their job, another person, or some other facet of their lives. While life is never perfect, why do so many of us allow ourselves to be miserable with certain parts of it? I've certainly been guilty of this myself, passively allowing habits, people, and circumstances to limit my happiness. As we transcend primal needs, I believe many of us are missing essentials tools and information to achieve holistic happiness.
Over the past few years I've worked hard to cultivate my mindset toward positivity and growth. The process is constant and at times has been extremely difficult, but I find myself becoming more happy as I improve. When I reflect on my journey, there are certain tools and ideas that have fundamentally changed my life for the better and I wish I had encountered them earlier.
This site is my commitment to constantly research these tools to happiness and share my findings with anyone who can benefit. We all deserve to live our best possible lives. I want to continue developing and help everyone else along the way. I know the kinds of resources you encounter make all the difference and I aim to make them more available. If there's anything I can do to improve the How to Happy, please let me know.
Bio: I'm a Utah native who has long been interested in human development and health. I double majored in psychology and health policy, graduating Magna Cum Laude through the Honors College at the University of Utah. I'm an entrepreneur who has been involved in several projects, mainly focusing on music and poetry. In my free time, I enjoy playing soccer, writing poetry, and discussing philosophy.
---
Alright, You've Learned Everything About Us. Now Get Started!